Museveni Signs Bill Removing Uganda Presidential Age Limits
Yoweri Museveni has signed into law a bill removing presidential age limits. The controversial constitutional amendment removes the age limit of 75 years imposed on presidential candidates and was pushed through by ruling party MPs last month. It was signed by Museveni on December 27 but not publicly acknowledged until now.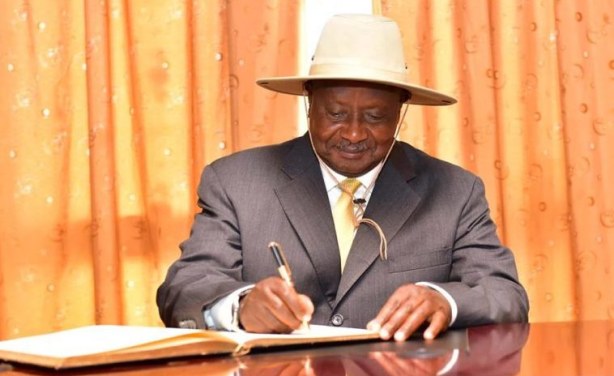 President Yoweri Museveni.
InFocus
Experts say Uganda could witness "political instability, disorder and more human rights abuses" after parliament passed a constitutional amendment which effectively allows ... Read more »

President Yoweri Museveni has met with parliament's legal affairs committee at State House in Entebbe to discuss a proposed constitutional amendment which would extend the age ... Read more »