Nigerian President Commissions 10 Coaches, Two Locomotives
President Muhammadu Buhari has inagurated 10 additional locomotives and two coaches in Rigasa Train Station, Kaduna. The President has reaffirmed the government's commitment to link all commercial cities and production centre's including state capitals through rail in order to fast track the socio-economic development of the nation.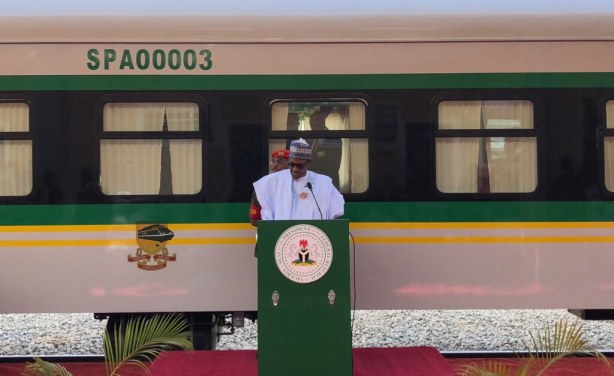 President Buhari commissions new locomotives and coaches for the Abuja-Kaduna Rail Service.
Video
Author:

Govt of Nigeria

Publisher:

Publication Date:

4 January 2018

President Muhammadu Buhari commissions the new set of 2 standard-gauge locomotives and 10 coaches purchased by the Federal Government to expand the ... see more »