Nigeria Warns Libya of 'Zero Tolerance' for Abusing of Citizens
The warning followed reports of enslavement and maltreatment of Nigerians stranded in Libya. Minister of Foreign Affairs, Geoffrey Onyeama, has said that the stories of exploitation and suffering by stranded Nigerians in Libya, has compelled the government to act decisively.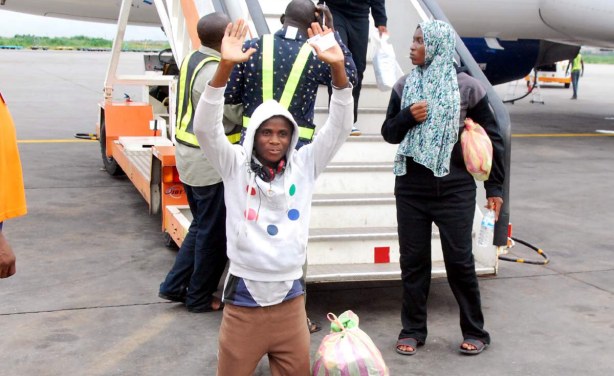 One of the 164 returnees from Libya.
InFocus
The International Organisation for Migration is set to repatriate at least 180 Nigerians stranded in Libya back to their home country on January 8. Read more »