Kenya Runs Out of Wildlife Space
Kenya's Cabinet Secretary for Environment, Judy Wakhungu has expressed concern over the latest wildlife census report which shows that there are 7,347 elephants in the country. Wakhungu says the country can no longer accommodate wildlife in the wake of an equally rising human population and related activities at the expense of natural reserves.
Tanzania: Kenya Runs Out of Wildlife Space

Daily News, 9 January 2018

KENYA's latest wildlife census -- held just last December - shows the country is currently 'proud' home to 7,347 elephants, citing a slight increase in the jumbo's population. Read more »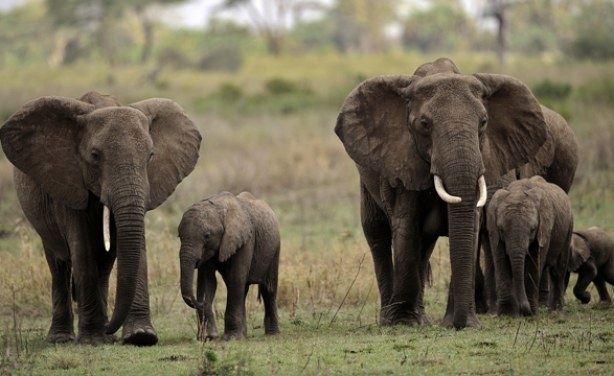 (file photo).