Ex South African Ombud Welcomes 'Late' Zuma State Capture Probe
A commission of inquiry appointed by Deputy Chief Justice Ray Zondo may only focus on state capture allegedly committed by the Zuma and Gupta families, which former public protector Thuli Madonsela has said was "better late than never". This comes after President Zuma made an annoucement allowing Chief Justice Mogoeng Mogoeng to select a judge to head a judicial commission of inquiry into state capture, a recommendation originally made by Madonsela in her 'State of Capture' report which probed alleged undue influence of the Gupta family over high ranking government officials.
Video
Publisher:

Publication Date:

10 January 2018

For more on the President's announcement of the commission in Inquiry into state capture, we speak to former Public Protector - Thuli Madonsela. ... see more »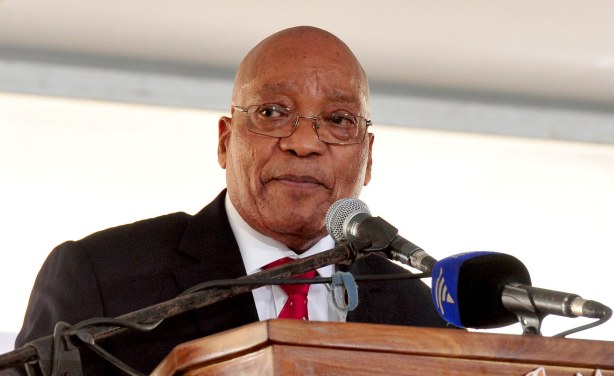 President Jacob Zuma (file photo).
South Africa: Zuma Statement Shows Power Has Shifted in ANC

News24Wire, 9 January 2018

With the axe of a recall by the ANC hanging over his head, President Jacob Zuma has capitulated and allowed Chief Justice Mogoeng Mogoeng to select a judge to head a judicial… Read more »

South Africa: Commission of Inquiry Into State Capture Must Get to Work Without Delay

DA, 10 January 2018

The Democratic Alliance (DA) welcomes the eventual decision by President Jacob Zuma, after all his efforts to delay have failed, to appoint a Commission of Inquiry into State… Read more »

South Africa: It's Not a Matter of If, but When Zuma Goes - NEC Sources

News24Wire, 9 January 2018

It is now up to President Jacob Zuma to decide whether he wants a "messy" exit that could see him consigned to the "dustbin of history" without presidential benefits, or a… Read more »

South Africa: Calls for Zuma to Step Down Threaten Unity Agenda - Veterans

News24Wire, 8 January 2018

The Umkhonto we Sizwe Military Veterans Association (MKMVA) has denounced calls for President Jacob Zuma to step down, saying that the subject was the creation of a regime change… Read more »

South Africa: Removing Zuma? Crucially Important, but Not Easy, or Simple

Daily Maverick, 9 January 2018

The moment it was announced that the then-ANC Deputy President Cyril Ramaphosa had won the race to be the new leader, it was obvious that pressure would soon mount for removal of… Read more »