Zimbabwe Tech Mogul Masiyiwa Now Worth $1.7 Billion - Forbes
According to the US-based business magazine, Masiyiwa becomes Zimbabwe's first billionaire and the country's only representative on its list of Africa's super rich.
Zimbabwe: Zimbabwe Gets Its First Billionaire

The Herald, 12 January 2018

Telecom tycoon Strive Masiyiwa has become Zimbabwe's first billionaire. According to a report by Forbes, Mr Masiyiwa, 57, is now worth $1,7 billion. Mr Masiyiwa controls Econet… Read more »

Zimbabwe: Tech Mogul Strive Masiyiwa Now Worth $1.7 Billion - Forbes

New Zimbabwe, 11 January 2018

ZIMBABWEAN telecoms, media and financial services tycoon, Strive Masiyiwa, is now worth US$1.7 billion and ranked 14th on Forbes' list of African billionaires. Read more »

Africa: Magazine Announces List of 100 Most Influential Africans of 2017

allAfrica, 8 December 2017

New African Magazine has announced its list of Africa's most influential people for 2017. Read more »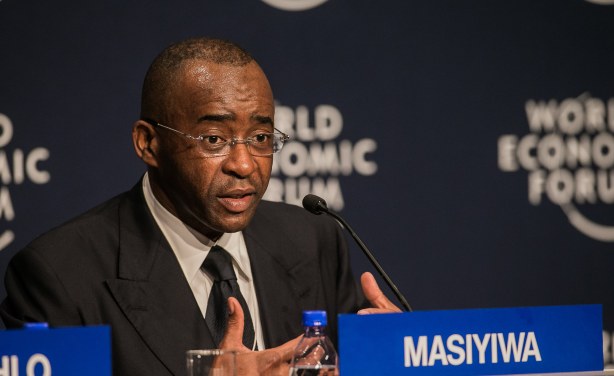 Strive Masiyiwa.