Watch: Snow in Sahara Desert - One of the Hottest Places on Earth
"The Sahara is as large as the United States, and there are very few weather stations," he added. "So it's ridiculous to say that this is the first, second, third time it snowed, as nobody would know how many times it has snowed in the past unless they were there",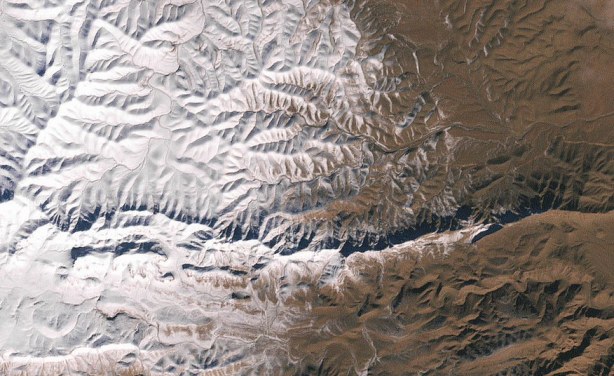 The Enhanced Thematic Mapper Plus (ETM+) on the Landsat 7 satellite acquired this natural-color image of snow in North Africa on December 19, 2016. This scene shows an area near the border of Morocco and Algeria, south of the city of Bouarfa and southwest of Ain Sefra.
Video
Author:

World News

Publisher:

Publication Date:

11 January 2018

Residents of Ain Sefra in northern Algeria welcomed the sight of snow in the Sahara, the hottest desert in the world. A rare bout of icy weather hit ... see more »