'We Feared Mugabe Would Be Dragged Through Streets Like Gaddafi'
Robert Mugabe's former spokesperson, George Charamba, has revealed how the former president was told in November that he could face the same fate as the late Libyan dictator Muammar Gaddafi if he refused to step down. Gaddafi, a former friend and ally of Mugabe, was killed in Libya in 2011.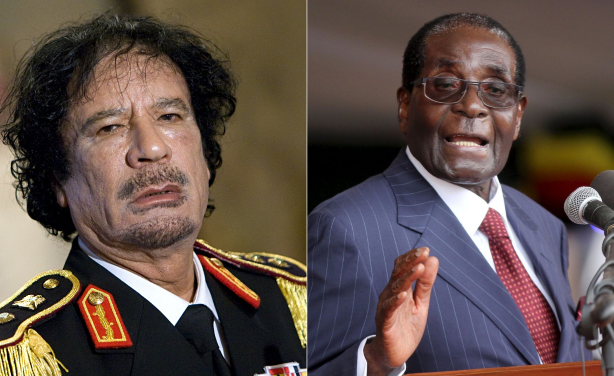 Libya's deposed leader Muammar Gaddafi and former Zimbabwe president Robert Mugabe.
InFocus
Since his ouster from power and escape into exile, Jonathan Moyo has used social media to condemn last November's military coup in Harare and disparage the government of President ... Read more »

Former president Robert Mugabe's sons Bellarmine Chatunga and Robert Junior reportedly face imminent arrest after it emerged that the country's anti-corruption commission was ... Read more »