The Day DR Congo's Govt Attacked During Catholic Mass
Neither church-based activism nor brutal repression is rare in the Democratic Republic of Congo. Scores of protesters have been killed in the past couple of years. But the events of New Year's Eve stand out for their gravity. This was the first time in the 57-year history of independent Congo that the government has attacked Christians while they prayed in church, writes Mvemba Phezo Dizolele for African Arguments.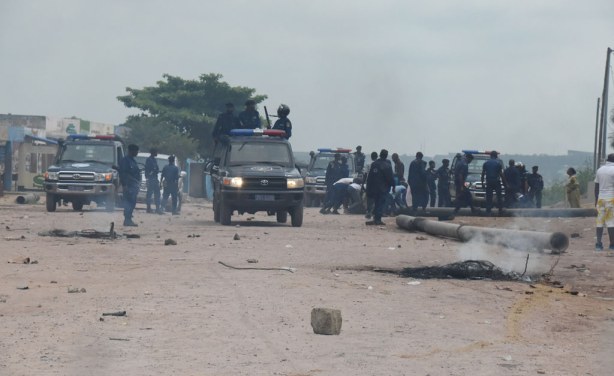 Security forces waiting in Kinshasa during demonstrations in the Democratic Republic of Congo on 19 and 20 December 2016.
InFocus
At least seven demonstrators have been killed and dozens injured after after anti-government protests were held in Kinshasa and several other cities in the country. Read more »

A home belonging to President Joseph Kabila has been attacked and burned to the ground in the latest incident in a political crisis sparked by his refusal to step down after his ... Read more »