Woman Left in Tears After Boyfriend Rejects Marriage Proposal
A woman attempted to take the initiative and propose to her boyfriend. Let's just say, it did not go so well. Even with cheers from the onlookers, the man is not convinced and begs the lady to stand up.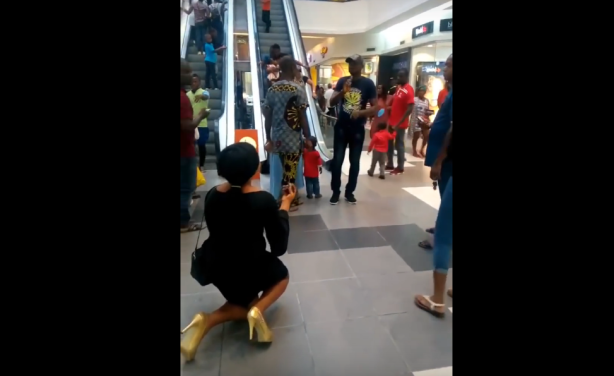 A woman's public proposal to her partner has went horribly wrong.
Video
Author:

Abdul Kuku

Publisher:

Publication Date:

16 January 2018

The video making the rounds on social media, shows a man, presumably Nigerian, rejecting his grilfriend's proposal. The young lady who might have ... see more »