South Africa Bids Farewell to Poet Laureate Bra Willie
Speakers at the funeral service of Professor Keorapetse Kgositsile have remembered him as a dedicated scholar and a passionate teacher in the arts. The 79-year-old died at Milpark Hospital earlier this month after a short illness. Speakers recited quotes from his poems and urged others to read his work.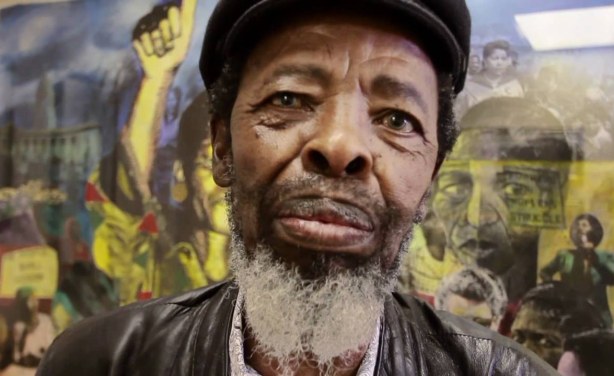 Poet Keorapetse Kgositsile.
Video
Author:

News24

Publisher:

Publication Date:

11 January 2018
South Africa: A Tribute to Keorapetse Kgositsile, South Africa's Poet Laureate

The Conversation Africa, 5 January 2018

Memories of Keorapetse Kgositsile (1938-2017), or Bra Willie, as he was affectionately known, are of a poet who always had a smile on his face, who exuded gentleness, and was… Read more »

South Africa: Deputy President Cyril Ramaphosa - Eulogy At Official Funeral of Prof Keorapetse Kgositsile

Govt of SA, 16 January 2018

Eulogy by Deputy President Cyril Ramaphosa at the special official funeral in honour of Prof Keorapetse Kgositsile, Marks Park, Johannesburg Read more »

South Africa: Deputy President Ramaphosa to Speak at Revered Poet's Funeral

Govt of SA, 14 January 2018

Deputy President Cyril Ramaphosa will deliver the eulogy at the Special Official Funeral of late Professor Keorapetse Kgositsile on Tuesday, 16 January 2018 at the Marks Park Sport… Read more »

South Africa: Deputy President to Deliver Eulogy At Late Poet's Funeral

SAnews.gov.za, 15 January 2018

Deputy President Cyril Ramaphosa will deliver the eulogy at the Special Official Funeral of late Professor Keorapetse Kgositsile on Tuesday. Read more »

South Africa: 'Bra Willie' Eulogy - We Will Miss His Epic Poetry, Baobab-Wit and Sage Advice to Leaders

Daily Maverick, 12 January 2018

It could never be said that Prof Keorapetse "Bra Willie" Kgositsile was an ivory tower intellectual. To him, being designated as a public intellectual meant that his poetry was… Read more »

South Africa: Revered Literary Giant Keorapetse 'Bra Willie' Kgositsile Warmly Remembered At Memorial

News24Wire, 11 January 2018

National Poet Laureate Professor Keorapetse "Bra Willie" Kgositsile will forever be remembered as a revered literary genius, said those who attended his official state memorial… Read more »

South Africa: President Jacob Zuma Mourns the Passing of Professor Willie Kgositsile

Govt of SA, 3 January 2018

President Jacob Zuma has learned with sadness of the passing of renowned and highly respected author and poet and a giant of the struggle for liberation, Professor William… Read more »

South Africa: Statement On Funeral Arrangements for Late Prof Keorapetse Kgositsile

Govt of SA, 8 January 2018

Statement by Mandla Langa on behalf of the Coordinating Committee, about the funeral arrangements for the late Prof Keorapetse Kgositsile; at the GCIS Media Centre, Pretoria Read more »
InFocus
President Jacob Zuma has offered his condolences following the death of prolific poet Professor Keorapetse "Bra Willie" Kgositsile, who died after a short illness. Read more »