Ethiopian Opposition Leader Released from Prison
The leader of the Oromo Federalist Congress, Merera Gudina, has been released from prison after the government announced the release of people arrested during the Oromo protests that started in 2015. Merera was released along with 115 others from a federal prison on the outskirts of the capital. Another 361 detainees were also freed on Wednesday across southern Ethiopia, and several hundred more across the country are expected to be released in the coming months.
Video
Author:

CGTN Africa

Publisher:

Publication Date:

17 January 2018

The Ethiopian government has announced it will release one of the country's most prominent opposition leaders, Merera Gudina, as well as hundreds of ... see more »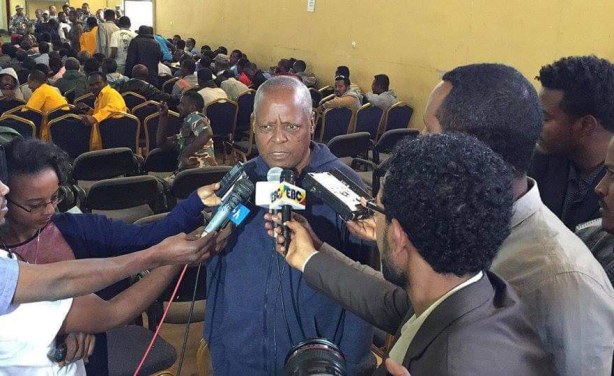 Merera Gudina has been released from prison.
InFocus
Most of the prisoners were arrested and charged with terrorism during anti-government demonstrations that started in the Oromia region in late 2015 and spread to other parts of the ... Read more »