Lupita to Publish Children's Book and You'll Want To Read It
The Oscar-winning actress Lupita Nyong'o has written a book titled, Sulwe, about a young girl with dark skin who learns to "reimagine her sense of beauty". The word "sulwe" means star in Luo.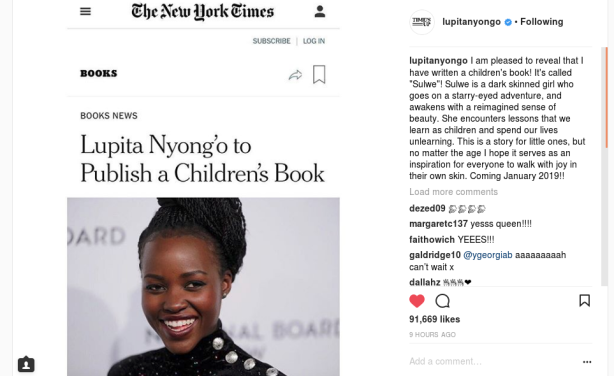 Lupita Nyong'o writes a children's book.