Forces Open Fire on Festival Goers, Killing Five in Ethiopia
Security forces opened fire at festival goers in Weldiya, some 510 km north of the capital Addis Ababa, in Amhara regional state. The killing occurred in the second day of the annual celebrations of Timket, (Epiphany), an outdoor festival involving several activities by followers of the Ethiopian Orthodox Twahido church.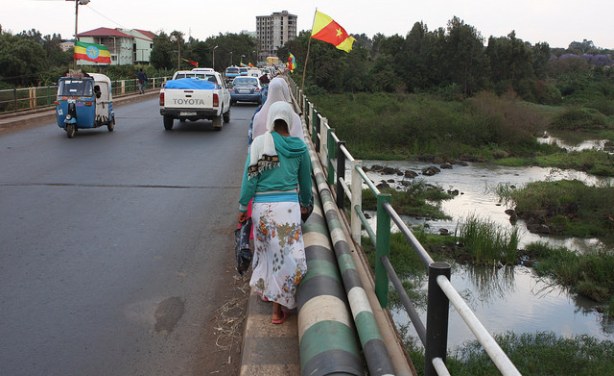 Ethiopian national flags and regional Amhara flags flutter along the bridge over the Blue Nile on the road going east from Bahir Dar.
InFocus
Most of the prisoners were arrested and charged with terrorism during anti-government demonstrations that started in the Oromia region in late 2015 and spread to other parts of the ... Read more »