Activists Slam Ugandan President's Vow to 'Hang a Few' Prisoners
Amnesty International says President Yoweri Museveni's vow to hang condemned prisoners is a threat to the country's decades of progress. This follows remarks by the president at a prison staff passing-out parade that he would change his Christian stance on the death penalty and "hang a few".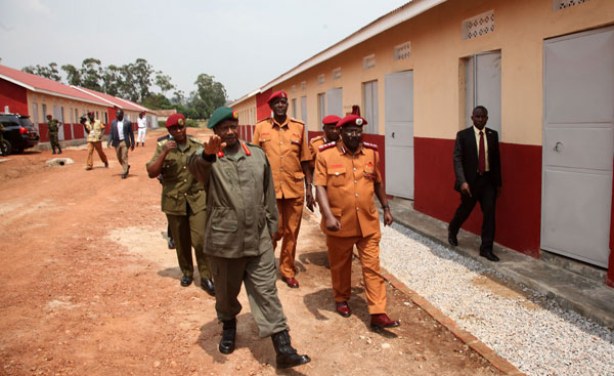 President Yoweri Museveni tours low-cost housing units for prison staff.
InFocus
The government upholds the death penalty for all capital offences. Read more »