No Immunity for Grace Mugabe, Says Zimbabwe President Mnangagwa
Neither Zimbabwe's long-time leader Robert Mugabe nor his wife have been granted immunity from prosecution, President Emmerson Mnangagwa has said during a session at the World Economic Forum in Davos. Many Zimbabweans are hoping Mugabe and his wife who became known as "Gucci Grace" for her love of luxury goods, would be held to account for their actions.
Zimbabwe: No Immunity for Mugabes - Mnangagwa

The Source, 24 January 2018

Zimbabwe's President Emmerson Mnangagwa says the country's former ruler Robert Mugabe and his family are not immune from prosecution, dispelling reports that the former first… Read more »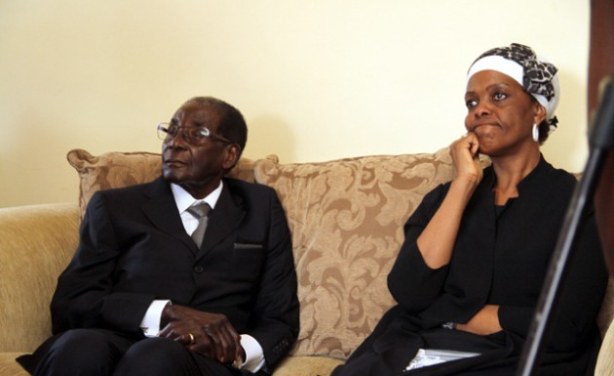 Former president Robert Mugabe and former First Lady Grace Mugabe (file photo).