Siyahlala, Cape Town - Where Living With Less Water a Way of Life
Some informal settlement dwellers of Siyahlala in Cape Town explain how they manage to live using up to 25 litres of water every three days to sustain themselves and their families.
Photo Essay
Picture 1 of 1

Every three days Vuyiseka Njanjala collects 60 litres of water for her family. see more »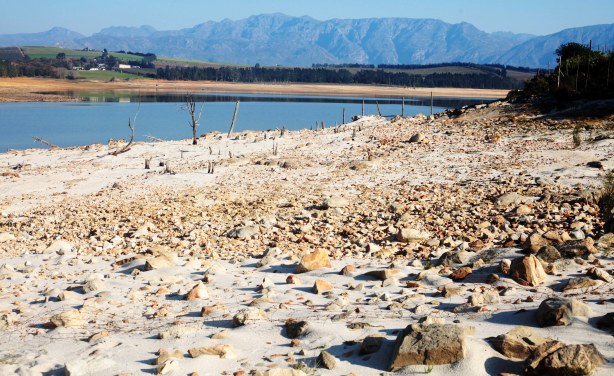 Theewaterskloof Dam on 7 June 2016.
InFocus
City of Cape Town Deputy Mayor Ian Neilson has said that due to a drop in dam levels, Day Zero in Cape Town has been brought forward by nine days. Read more »

The City of Cape Town will introduce tighter water restrictions with a new limit of 50 litres per person per day to make up for the many months of missing the 500 million litre per ... Read more »

Level 6 water restrictions have been implemented. Urban households are required to reduce water usage by 45%, and agricultural users to reduce consumption by 60%. However, ... Read more »