Cape Town Mayor Maintains Innocence Amid No Confidence Motion
"I am not concerned. My heart is clean - that I've done nothing wrong. If there are allegations against me, it must be tested," said Cape Town Mayor Patricia De Lille when she discussed a motion of no confidence leveled against her by the Democratic Alliance at the launch of Gugulethu's 60th anniversary.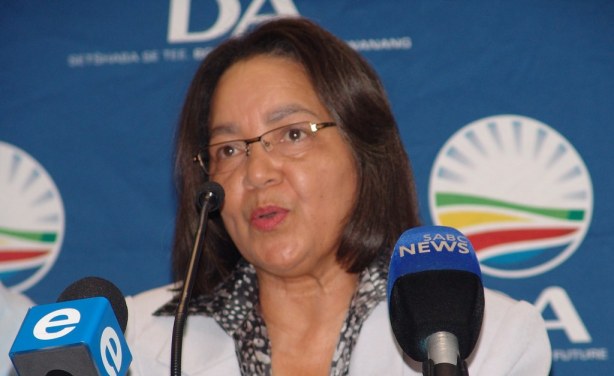 Cape Town mayor and Democratic Alliance member Patricia De Lille (file photo).
InFocus
Achmat Ebrahim has resigned from his post as the Democratic Alliance investigates Mayor Patricia De Lille for alleged misconduct. Read more »

The Democratic Alliance's Western Cape executive has reportedly called for the removal of Cape Town Mayor Patricia De Lille who faces allegations of misconduct. Read more »