Ugandan Govt Takes Over Assets of Rift Valley Railways
The ministry of finance has removed Rift Valley Railways (RVR) from the management of the railway line and has instructed the Uganda Railways Corporation to take charge. RVR, the Uganda-Kenya railway concession owned by Cairo-based Qalaa Holdings, has a host of problems which have prompted the two governments to rethink the deal.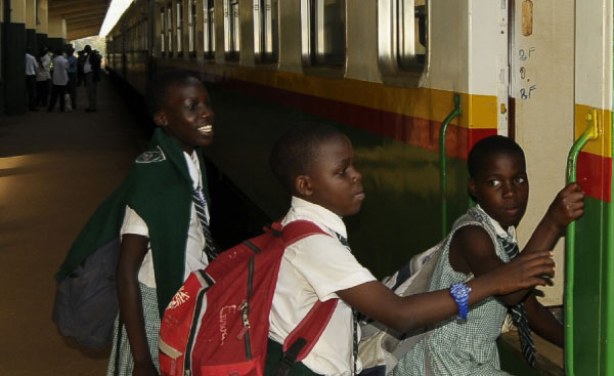 Children board a train in Kampala recently.
InFocus
An American firm negotiating to buy Rift Valley Railways from Egypt's Qalaa Holdings withdrew its interest in the deal after the World Bank signalled its intention to blacklist the ... Read more »

Rift Valley Railways has been served with contract termination papers by Kenya Railways over failure to pay concession fees, and now has a 90-day window to seek capital to put its ... Read more »

The Kenya Railways Corporation has terminated Rift Valley Railways' 25-year contract to run the Kenya-Uganda railway, casting dark clouds over the future of the private operator. Read more »