Will Kagame's Plans to Revamp Africa Hit a Snag?
Many Africans across the continent have high expectations of Rwandan President Paul Kagame. During his twelve months in office as AU chair, he hopes to ensure that the organization becomes self-funded. However, so far, only twenty member states have signed up for this mechanism, writes Fred Muvunyi for Deutsche Welle.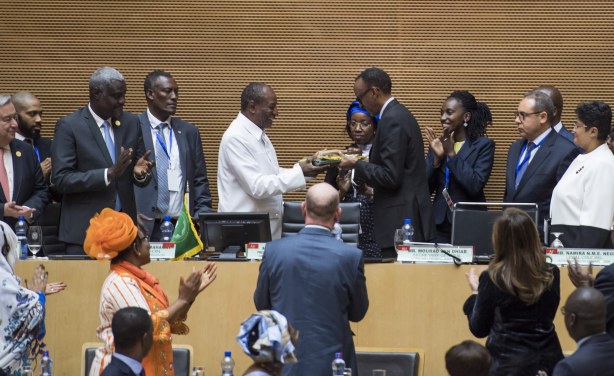 The official opening ceremony of the 30th African Union Summit in Addis Ababa on 28 January 2018.
InFocus
President Paul Kagame has taken over chairmanship of the African Union during the heads of state and government summit of the AU. The 30th AU summit is being convened under the ... Read more »

The African Union has selected President Muhammadu Buhari as the 2018 Anti-Corruption Champion for its 30th AU Summit in Addis Ababa. Buhari thanked his African colleagues for ... Read more »