South African #Esidimeni Patient Death Rate Higher Than Reported?
"A reported 62 patients are unaccounted for after being moved from Life Esidimeni. The Gauteng health department lists them as numbers on a page," writes Greg Nicholson for the Daily Maverick. 143 mental health patients died after they were moved from the Life Esidimeni facility to 27 unlicensed NGOs.
Video
Publisher:

Publication Date:

30 January 2018

Life Esidimeni Arbitration hearings resume in Parktown, Johannesburg. Gauteng Premier David Makhura and his Finance MEC Barbara Creecy are both ... see more »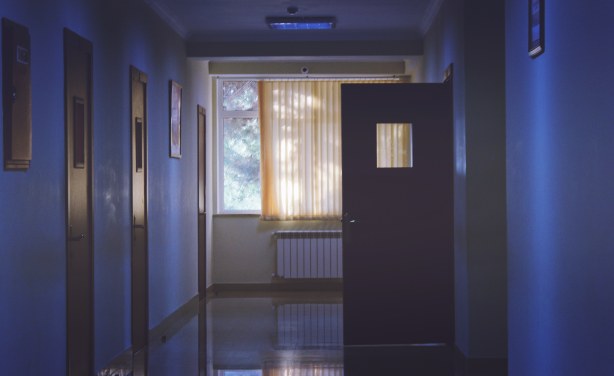 (file photo).
South Africa: #lifeesidimeni - Five of the Most Unbelievable Things Qedani Mahlangu Said

Bhekisisa, 30 January 2018

Did the former MEC move from playing the blame game to playing the victim? Read more »

South Africa: Life Esidimeni - Horror Story Under the ANC's Watch

Daily Maverick, 29 January 2018

Who is responsible for the deaths of 143 Life Esidimeni psychiatric patients? Who should be held accountable? The answer lies at the door of Luthuli House, where the ANC Deployment… Read more »

South Africa: Top Official Denies Blame for 143 Deaths of Mental Health Patients - #LifeEsidimeni

Bhekisisa, 26 January 2018

The former health MEC claims her subordinates withheld information from her. But she's being accused of misleading the legislature. Read more »

South Africa: #lifeesidimeni - Did Mahlangu Keep David Makhura in the Dark?

Bhekisisa, 25 January 2018

Mahlangu didn't know many of the details of the doomed mental health project but says she deserves the credit for instituting the ombud investigation. Read more »

South Africa: Life Esidimeni - Mahlangu Has Not Brought Closure to Affected Families, Says Lawyer

News24Wire, 25 January 2018

In the three days that former Gauteng health MEC Qedani Mahlangu has testified, she has not brought closure to the families of 143 mentally ill patients who died after they were… Read more »

South Africa: Life Esidimeni - I Cannot Carry Personal Blame, Says Mahlangu

News24Wire, 25 January 2018

Former Gauteng Health MEC Qedani Mahlangu says she cannot carry personal blame for the death of 143 Life Esidimeni mentally ill patients. Read more »

South Africa: Cancelling Life Esidimeni Project Was Not Wrong, Says Mahlangu

News24Wire, 24 January 2018

Former Gauteng Health MEC Qedani Mahlangu says she believes that the decision to cancel the Life Esidimeni contract was not wrong. Read more »

South Africa: #LifeEsidimeni - What Qedani Mahlangu's Testimony May Mean for David Makhura

Bhekisisa, 23 January 2018

Accusations fly as the embattled former health MEC finally testifies at the ongoing arbitration hearings. Read more »

South Africa: Life Esidimeni - We Are Sick of an Irresponsible Government, Says TAC

News24Wire, 22 January 2018

The anticipated arrival of former health MEC Qedani Mahlangu to the Life Esidimeni arbitration hearings brought out a sea of protesters, who said that they were tired of the deaths… Read more »

South Africa: Life Esidimeni - Mahlangu Shifts Blame, Apology Rejected By Families

News24Wire, 22 January 2018

Former Gauteng Health MEC Qedani Mahlangu told the panel at the Life Esidimeni arbitration hearings on Monday that she also did not know that there were challenges with the… Read more »
InFocus
Former Gauteng health MEC Qedani Mahlangu has taken the stand to testify at the Life Esidimeni Arbitration Hearings and to answer to the families of the 143 mental health patients ... Read more »

Testimony from Hannah Jacobus, a deputy director of mental health, overseeing non-governmental organisations in Gauteng, at the Life Esidimeni Hearings has revealed that former ... Read more »