Uganda Hopes World Cup Trophy Tour Will Boost Tourism
Although the Uganda Cranes will not take part in the 2018 Fifa World Cup in Russia, the country is among 51 across six continents that will host the tournament's trophy in the fourth global World Cup trophy tour.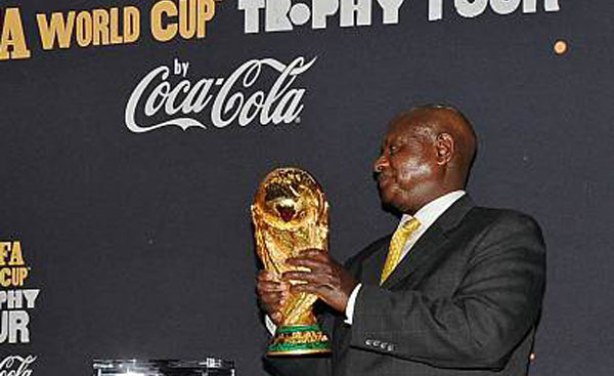 President Yoweri Museveni with the Fifa world cup trophy at State House, Entebbe on November 15, 2009. The trophy was on a 52-nation tour of Africa in the run-up to the 2010 FIFA World Cup tournament.