New #DayZero Date Announced for Cape Town
The arrival of Day Zero has been pushed back from 12 to 16 April, Democratic Alliance leader Mmusi Maimane has said. This comes as The SA Democratic Teachers' Union described the Western Cape government as "incompetent", claiming it is leaving schools to fend for themselves during the crisis, while Cape Town Deputy Mayor Ian Nielson said plans to build additional desalination plants in the city are currently at the tender stage.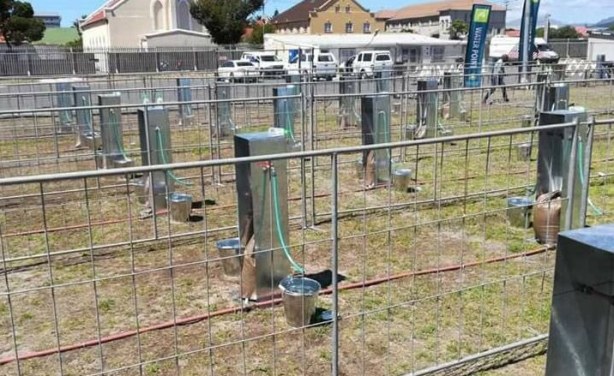 Water collection points set up in Cape Town in preparation for Day Zero.
InFocus
As some Capetonians stockpile water amid the city's worst drought in a century, a joint meeting between various stakeholders including the ministers of agriculture, forestry and ... Read more »

Democratic Alliance leader Mmusi Maimane has requested a meeting with African National Congress President Cyril Ramaphosa to discuss how their offices can "best work together to ... Read more »

The Water Crisis Coalition, comprising representatives from over 70 organisations, protested against city officials, telling them to take responsibility for their failure to plan ... Read more »