MP Exposes Kenyan Govt's Alleged Ploy to Arrest Odinga
There is concern among Kenyans that arresting National Super Alliance leader Raila Odinga as a way of dealing with an "insurgent opposition" may lead to unprecedented chaos. Odinga is on the spotlight for his recent move to 'swear' himself in as the 'People's President'.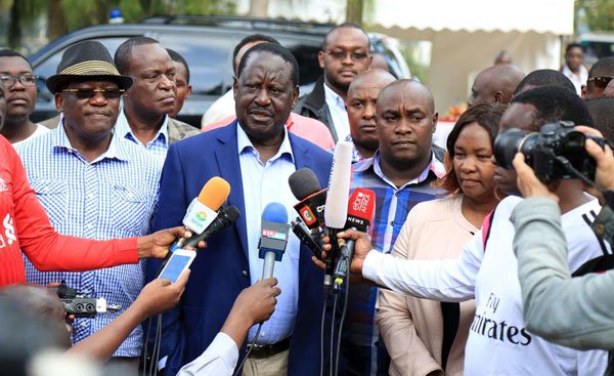 Nasa leader Raila Odinga talks to journalists (file photo).
InFocus
The closure of three major TV stations for the the live broadcast of the "swearing-in" of opposition National Super Alliance leader Raila Odinga as the people's president, has ... Read more »

The U.S. State Department and the EU have emphasised that all leaders and the government should obey the Kenyan Constitution and the rule of law. A statement issued by the U.S. ... Read more »

A key security committee decided that police should be withdrawn from Uhuru Park and allow the opposition alliance Nada to 'swear in' Raila Odinga, the Daily Nation reports. ... Read more »