Robert Mugabe Supporters to Petition AU, SADC
Supporters loyal to former president Robert Mugabe are challenging the legitimacy of President Emmerson Mnangagwa's administration and have sent a petition to the African Union and SADC leaders. They are requesting that a commission of inquiry be set up to probe the constitutionality of the change of leadership and have included the minutes of meetings held between Mugabe and General Chiwenga who led the coup before the former president stepped down.
Zimbabwe: Mugabe, Chiwenga Duel Bombshell

Zimbabwe Standard, 4 February 2018

Army generals feared for their lives after putting former president Robert Mugabe under house arrest as they believed the 93-year-old's loyalists were plotting a counter operation,… Read more »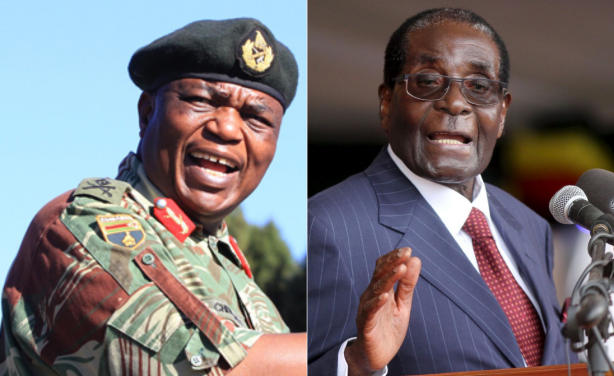 Former Zimbabwe President Robert Mugabe and former Commander of the Zimbabwe Defence Force, General Constantino Chiwenga.
InFocus
General Constantino Chiwenga is the military chief who pulled the trigger on the coup, leading to the downfall of Zimbabwe's leader of 37 years, Robert Mugabe, who was forced to ... Read more »

A video clip showing papers being taken off the table in front of President Robert Mugabe and placed on the floor between General Constantine Chiwenga and Police Commissioner A Read more »

Zimbabwe Defence Forces Commander General Constantine Chiwenga has told the war veterans that are speaking out against President Robert Mugabe's alleged maladministration and ... Read more »