African Countries Commit to Reduce NCD Deaths
Non communicable diseases like stroke, heart attacks, diabetes, cancer and depression affect and kills millions of people globally every year. A number of African countries like Nigeria, Ethiopia and Tanzania have put plans in place to reduce the number of deaths caused by these diseases.
Ethiopia: Call for Intensifying Efforts Against NCDs

Ethiopian Herald, 6 February 2018

The National Cancer Committee Chairperson First Lady Roman Tesfaye said that due to breast, cervical cancers and other Non- Communicable Diseases (NCD), many mothers are exposed to… Read more »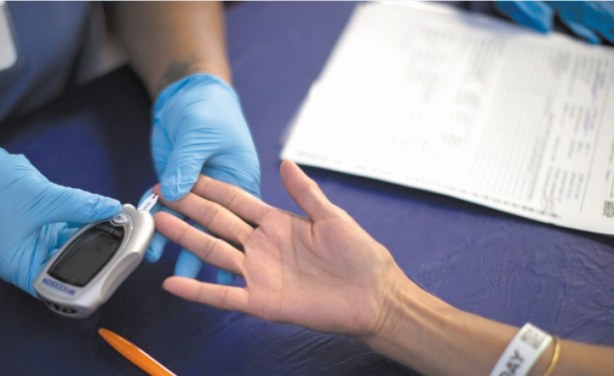 (file photo).
Nigeria: Alliance Moves to Reduce Deaths From Non-Communicable Diseases

Vanguard, 6 February 2018

With a total of 39.5 million people dying annually due to Non Communicable Diseases, NCDs, Nigeria is striving to achieve the WHO Global NCD Action Plan 2013-2020 and the 2030… Read more »

Tanzania: Israel, Germany Envoys Pledge Support in Treatment of Heart Diseases

Citizen, 23 January 2018

Embassies of Israel and Germany on Tuesday January 23 pledged to continue cooperating with the Jakaya Kikwete Cardiac Institute (JKCI) in enhancing the treatment of heart diseases,… Read more »

Ethiopia: Ethiopia Strategizing Awareness Promotion Intervention to Prevent, Control NCDs

Ethiopian Herald, 17 January 2018

Ethiopia is strategizing awareness raising intervention to promote behavioral change in a bid to prevent and control Non-Communicable Diseases (NCDs). Read more »

Africa: Countries Share Resources to Combat Hypertension

Ethiopian Herald, 16 January 2018

Hypertension or blood pressure is one among the Non Communicable Diseases (NCDs), which are known as silent killers. Lurking subtly without showing symptoms, it conspires to the… Read more »
InFocus
According to a top drug firm, Nigeria is said to be registering the highest cases of diabetes in the Sub-Saharan Africa region, with 5 million people in the country living with the ... Read more »