South Sudan Youths Attack U.S. Journalists
Pro-government protesters attacked at least two journalists in Juba, injuring one critically, while they were covering a protest against the U.S. arms embargo on the country.
South Sudan: Two Journalists Beaten in Protest

VOA, 7 February 2018

Pro-government protesters beat at least two journalists Tuesday in South Sudan's capital. One of the journalists, a female Westerner, was repeatedly struck in the face. Read more »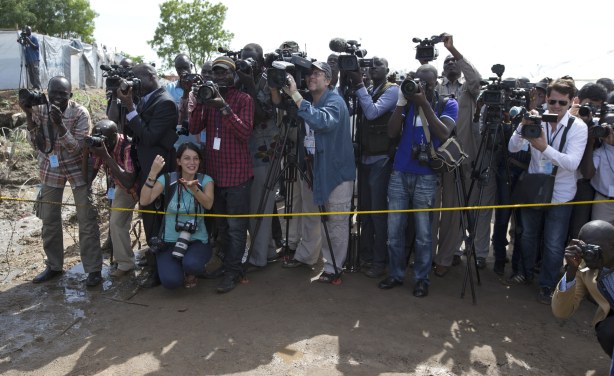 Photo journalists in South Sudan (file photo).
InFocus
President Salva Kiir's Press Secretary, Ateny Wek Ateny, says that Juba has recalled Ambassador Garang Diing Akuong for consultations, in response to Washington's arms restrictions ... Read more »