Rwanda Military Court Resumes Genocide Suspect Seyoboka's Trial
Second Lieutenant Henry Jean-Claude Seyoboka played a pivotal role in the killing of Tutsis who sought refuge at the former African Languages School in Kigali, the prosecution has said. Seyoboka was deported from Canada in November 2016 to stand trial in Rwanda.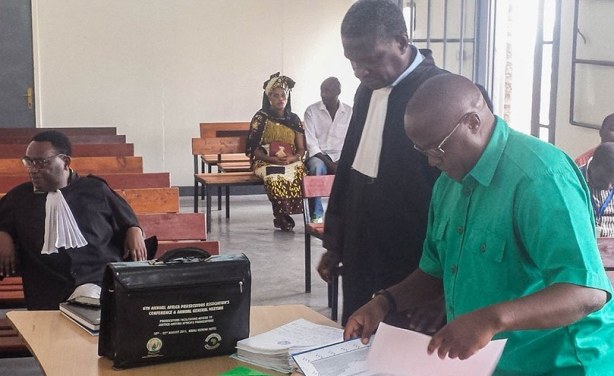 2nd Lt. Henry Jean-Claude Seyoboka in court with his new lawyer Théophile Kazineza.
InFocus
The National Public Prosecution Authority has welcomed Canada's decision to deport genocide suspect Henri Jean-Claude Seyoboka who was a second lieutenant in the army during the ... Read more »