South Africa's ANC Says Caucus Meeting Was an 'Internal Matter'
The ANC parliamentary caucus met in Cape Town on Thursday as South Africans waited to hear the fate of President Jacob Zuma. Addressing journalists outside Parliament's Old Assembly Chamber after the meeting ended, secretary general Ace Magashule and chief whip Jackson Mthembu said the meeting had been an internal matter. "So it was just to say hello, how are you, work hard and let's unite and bring confidence to society in general as well as the African National Congress," Magashule said.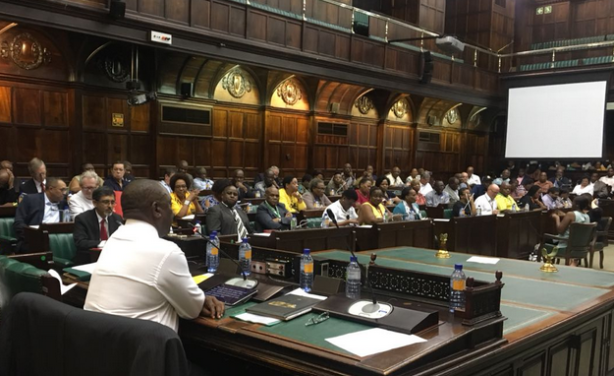 The ANC Parliamentary Caucus in its first meeting of 2018.
InFocus
President Jacob "the people still love me" Zuma has been at the centre of many storms during his tenure, including surviving eight motions of no-confidence in parliament. Most ... Read more »

South Africa's Deputy President Cyril Ramaphosa, who is also the President of the African National Congress, has addressed the country on the seemingly precarious position of ... Read more »