Namibian Cabinet Reshuffle Sees New Vice President Appointed
Nangolo Mbumba, the former secretary general of the ruling Swapo Party, has replaced Nickey Iyambo who retired for medical reasons. This change comes at a time when President Hage Geingob fired two long-standing cabinet ministers Jerry Ekandjo and Pendukeni Iivula-Ithana.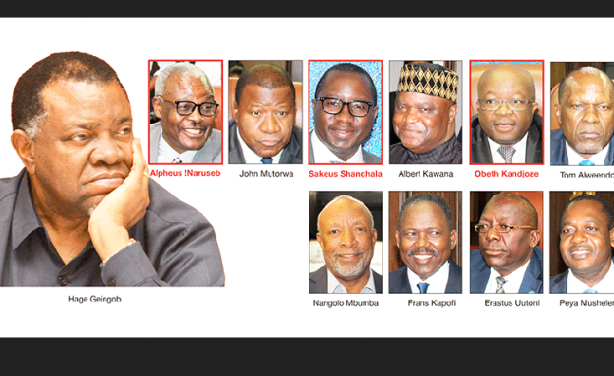 President Hage Geingob recycles his problems.
InFocus
President Hage Geingob has sacked Minister of Home Affairs Pendukeni Iivula-Ithana and Youth Affairs Minister Jerry Ekandjo, both of whom have served in government since Namibia's ... Read more »