Ugandan Police Tribunal Drops Torture Charges Against Officer
The case against controversial former district police commander Muhammad Kirumira took yet another twist when the prosecution at a police tribunal withdrew torture charges against him for lack of witnesses. His other charges remain. The flying squad were last week forced to break into Kirumira's home to arrest him, a day after he vowed to resign.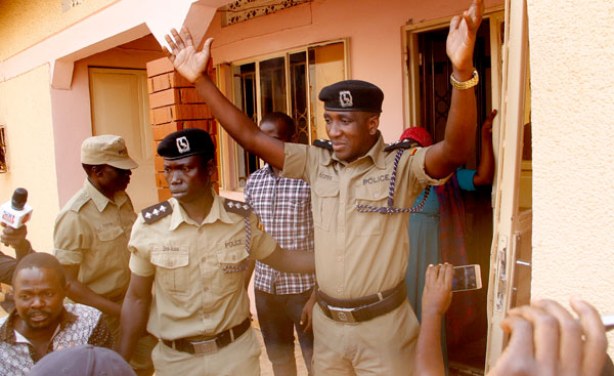 Former Buyende DPC Muhammad Kirumira surrenders to FSU officers during his arrest at his home on February 1, 2018.
InFocus
The police have arrested controversial District Police Commander Muhammad Kirumira, a day after he said he would resign. Kirumira was scheduled to appear before a tribunal today, ... Read more »