Kenya's Treatment of Deported Lawyer Miguna Upsets Canada
Canada is urging the Kenyan government to uphold its Constitution, to allow freedom of expression and to respect court orders, including those that order the release of those granted bail. This comes after the arrest and deportation of lawyer Miguna Miguna for participating in the "swearing-in" of oppostion leader, Raila Odinga, as the "People's President" at Uhuru Park on January 30.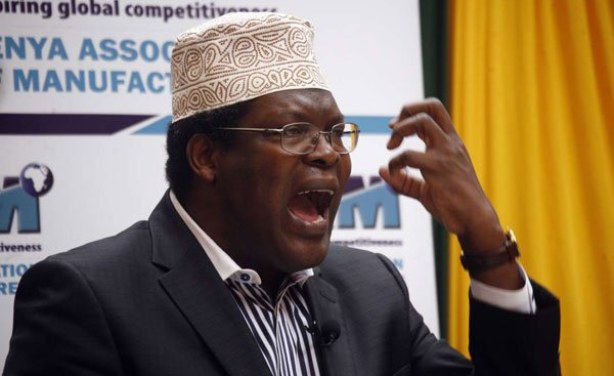 Lawyer Miguna Miguna.
InFocus
Miguna Miguna who said he will return home from Canada, has denied claims that he renounced his Kenyan roots to acquire Canadian citizenship. Miguna was arrested and deported for ... Read more »

Security sources and Miguna Miguna's lawyers have confirmed that he was forced to board a flight to Canada after refusing to plead in a Kajiado court for charges related to the ... Read more »

Lawyer Miguna Miguna has appeared ath the Kajiado Law Court where he refused to enter a plea. High Court Judge Luka Kimaru is set to deliver a ruling on issues raised over his ... Read more »