Zimbabwe's Elizabeth Tsvangirai Barred From Seeing Morgan?
Family members of opposition leader Morgan Tsvangirai are reportedly blocking his wife Elizabeth from visiting him in hospital where he is receiving treatment for colon cancer, accusing her of backing one of the party's three vice presidents to succeed him.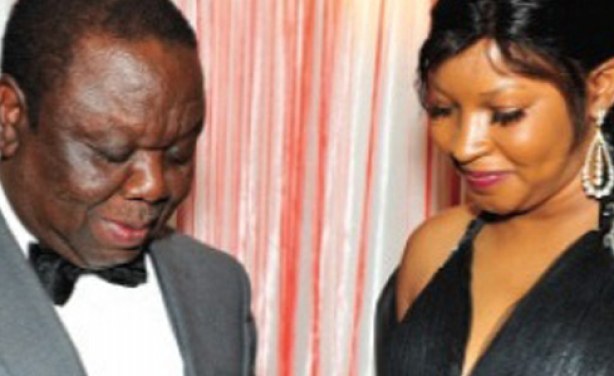 MDC-T leader, Morgan Tsvangirai, places an engagement ring on the finger of Elizabeth Macheka.
InFocus
The main opposition Movement for Democratic Change's internal power struggle has deteriorated to a circus after the party's leader Morgan Tsvangirai denied appointing Nelson ... Read more »

Zimbabwe's main opposition party the Movement for Democratic Change says their party leader Morgan Tsvangirai is recovering well in a Johannesburg hospital and "will be back home ... Read more »

Responding to reports that he's battling for his life in South Africa, with his doctors having indicated that he had three months to live, Morgan Tsvangirai has taken to his ... Read more »