Odinga Asks Western Envoys to Stay Out of Kenya's Politics
The National Super Alliance leader Raila Odinga has accused envoys of serving selfish interests after they endorsed President Uhuru Kenyatta's victory in 2017 elections. He was specifically addressing the U.S. Ambassador Robert Godec, who insisted that the legitimacy of President Kenyatta's administration had to be acknowledged by all, before national dialogue could take place.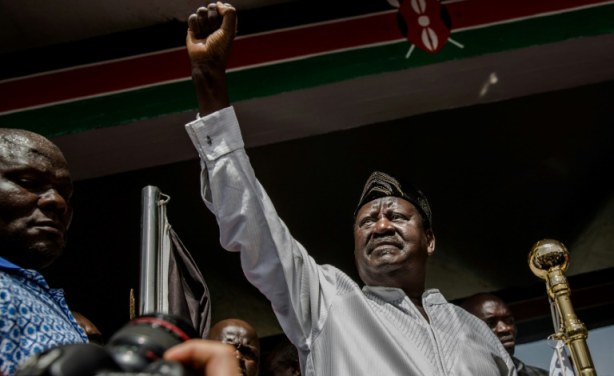 National Super Alliance leader, Raila Odinga.
InFocus
National Super Alliance leader Raila Odinga has told BBC Hard Talk he wants another election held by August this year. Odinga, who was sworn in as the "people's president" on ... Read more »

A key security committee decided that police should be withdrawn from Uhuru Park and allow the opposition alliance Nada to 'swear in' Raila Odinga, the Daily Nation reports. ... Read more »

The National Super Alliance has changed the venue for the swearing in ceremony of Raila Odinga and Kalonzo Musyoka as People's Assembly president and deputy scheduled for January ... Read more »