Namibia Drops System of Two Deputy Ministers to Save Money
Namibia President Hage Geingob has decided to cut the number of deputy ministers within the various ministries from two to one, in an effort to reduce the huge civil service wage bill.
Namibia: Deputy Ministers Reduced

New Era, 14 February 2018

In an attempt to curtail ballooning public expenditure, President Hage Geingob has decided there will no longer be a ministry served by two deputy ministers. Read more »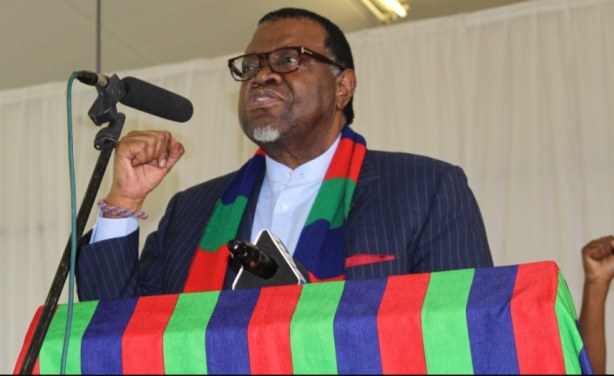 Namibian President Hage Geingob addressing the congress of the ruling Swapo party. (file photo).
InFocus
Nangolo Mbumba, the former secretary general of the ruling Swapo Party, has replaced Nickey Iyambo who retired for medical reasons. This change comes at a time when President Hage ... Read more »