Rwandan Farmers to Counter Losses With New Banana Varieties
The distribution of the new variety of bananas is an attempt to improve production and fight disease in one of the country's main crops. The new varieties are reportedly resistant to bacterial wilt, a common disease known to decrease yields.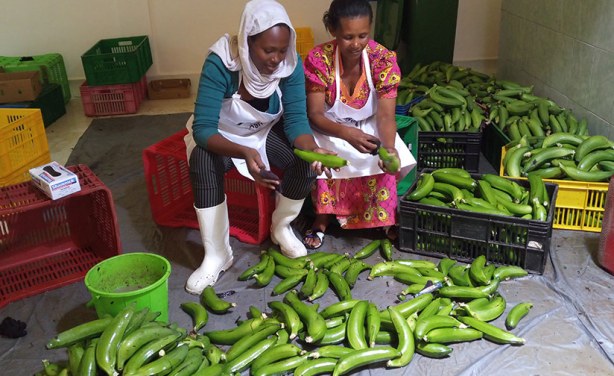 Bananas getting cleaned for packaging (file photo).