Did You Watch Black Panther This Weekend?
This weekend the cinemas were full as people flocked in to watch the first black superhero movie. If you were one of those people, what were your most memorable moments? Have thoughts? Share them in the comments section.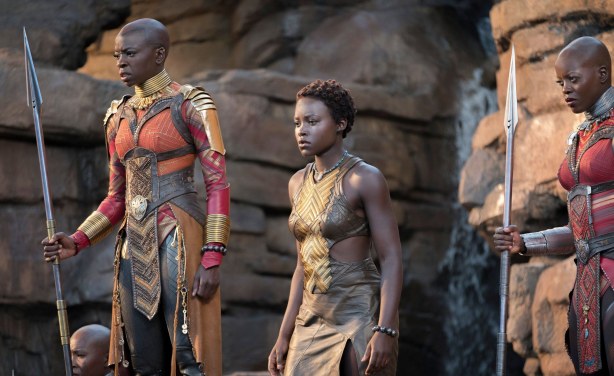 Lupita and Danai in Black Panther.
Video
Author:

Marvel Entertainment

Publisher:

Publication Date:

30 January 2018
Rwanda: Huge Turnout at 'Black Panther' Premiere in Kigali

New Times, 19 February 2018

Century Cinema Kigali was alive with excitement as hundreds streamed in for the world premiere of superhero film Black Panther. Read more »

Nigeria: 6 Reasons Why You Should Watch Black Panther

Daily Trust, 17 February 2018

The plot of the latest Marvel superhero movie goes: After the death of his father, T'Challa (Chadwick Boseman) returns home to the African nation of Wakanda to take his rightful… Read more »

Zimbabwe: The African Superhero

The Herald, 19 February 2018

Breaking the tradition of this column, this week the reader shall become the watcher. On Friday, the latest instalment of the Marvel Cinematic Universe, "Black Panther" was… Read more »

Nigeria: A-List Celebrities Grace 'Black Panther' Premiere in Lagos

Vanguard, 18 February 2018

Celebrities like Debola Williams, Alexx Ekubo, Ik Ogbonna, Stephanie Coker, Lola OJ, Timini Egbuson, Ayoola Ayola, Kas Beats, Adunni Ade, Jumoke Aderonmu and many more stepped out… Read more »

Zimbabwe: How Danai Gurira Went From 'Zombie-Slayer' to Superstar

Zimbabwe Standard, 18 February 2018

When Black Panther star Danai Gurira was five-years-old, her parents moved her from Grinnell, Iowa, population 9 218, to their homeland of Harare -- a bustling, urban city over… Read more »

Nigeria: How I Landed a Role in the Black Panther Movie - Nigerian-Born Actress, Sope Aluko

Premium Times, 17 February 2018

Weeks ago, Nigerians were elated to hear that a Nollywood actress had made her Hollywood debut in Marvel's "Avengers: Infinity War". The excitement was short-lived after it was… Read more »

Kenya: 'Black Panther' - What the Movie Industry Does to Races It Doesn't Understand

Nation, 16 February 2018

Today is the worldwide premiere of Black Panther, quite possibly the most anticipated film of 2018, and also quite possibly already the best movie of the first quarter. Already… Read more »
InFocus
But before you settle into the cinema seats with your popcorn and drink to watch the first superhero movie with an almost entirely black cast, here are some facts and figures you ... Read more »