Bleak Future For Kenyan Students as Teachers Flee 'Al-Shabaab'
Addressing journalists in Wajir Town, the county Kenya National Union of Teachers secretary Noor Bardad has confirmed the mass exodus of teachers naming Khorof Harar primary and secondary schools, and Wajir Bor, Riba, Sarman, Kutulo and Tarbaj among the schools that have been hit hard by the exit. This comes after an attack by suspected Al-Shabaab militants that left two teachers dead at Qarsa Primary School.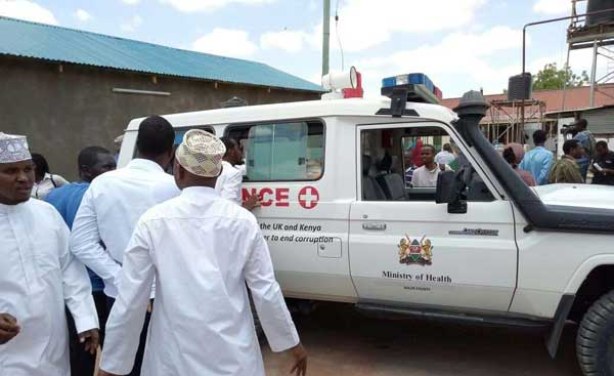 An ambulance carrying bodies of 3 teachers killed in a Shabaab attack on February 16, 2018 arrives at Wajir Referral Hospital.
InFocus
Lack of cooperation between locals and security agencies has been cited for the government's failure to wipe out Al-Shabaab in three counties, three years since Operation Linda ... Read more »

Al-Shabaab has threatened and abducted civilians in Somalia's Bay region to force communities to hand over their children for indoctrination and military training. Read more »