Zimbabwe's Tsvangirai Buried Amid Scuffles Between Supporters
Morgan Tsvangirai,who died in South Africa after a long battle with colon cancer, has been laid to rest at his rural home in Buhera. Thousands of people from all walks of life, including his long time rivals, came to pay homage to the opposition icon. But the funeral ceremony was interrupted by scuffles between supporters of different factions of his MDC-T party.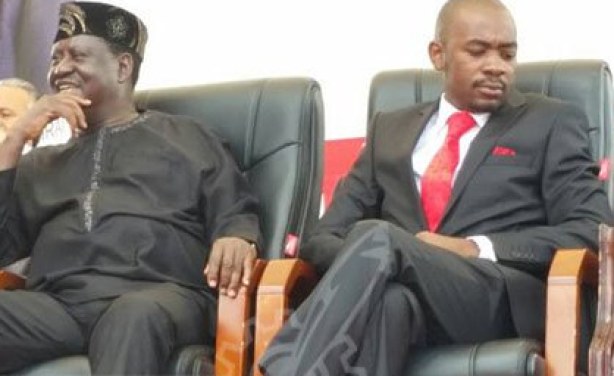 MDC-T acting president Nelson Chamisa, right, sits next to Kenya's National Super Alliance (NASA) leader Raila Odinga in Buhera.
Zimbabwe: MDC-T Chaos Follows Tsvangirai to the Grave

New Zimbabwe, 20 February 2018

The chaos rocking the MDC-T followed party leader Morgan Tsvangirai to his grave Tuesday as party officials and family members clashed over the movement of his body ahead of burial… Read more »
InFocus
Senator James Orengo and Nairobi businessman Jimi Wanjigi were unable to attend the burial of Zimbabwean opposition leader, Morgan Tsvangirai, after immigration officials at Jomo ... Read more »

Zimbabwe's opposition leader Morgan Tsvangirai is set to be laid to rest in his rural home village of Buhera. Tsvangirai has been given a state-assisted funeral which means his ... Read more »