East African Countries Aim to Improve Cross-Border Healthcare
The East African Community heads of state have resolved to expand access to specialised healthcare and cross-border services in the region. A communique from a two-day retreat stressed the importance of strengthening health systems to address both current and emerging challenges.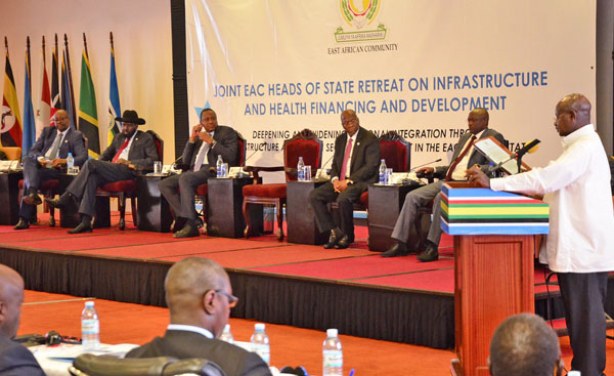 President Yoweri Museveni addresses heads of state and other delegates during the joint retreat on infrastructure and health financing at Munyonyo on February 22, 2018.
InFocus
East African Community member states will need to raise U.S.$55 billion as a collective contribution towards proposed flagship infrastructure projects. The projects, which are seen ... Read more »