Rwanda, Zambia Boost Bilateral Ties
The bilateral agreements include political consultation, collaboration in science, technology and innovation and investments. It also plans on establishing a partnership in the private sector. Zambia's President Edgar Lungu has also promised that his country will continue to assist in efforts to bring to justice, the perpetrators of the 1994 Genocide against the Tutsi in Rwanda.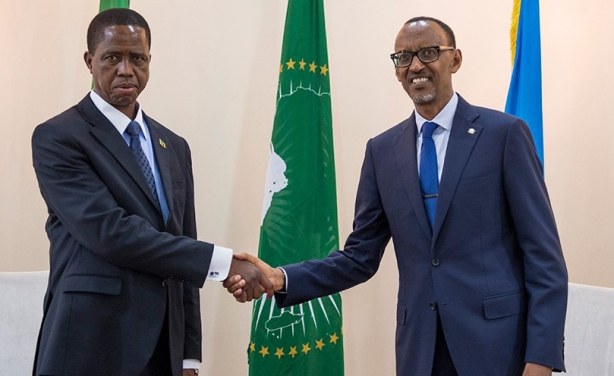 President Paul Kagame and Edgar Lungu.