Kenya, Uganda Open One-Stop Border Post at Busia
President Uhuru Kenyatta and his Ugandan counterpart Yoweri Museveni have launched the Busia one-stop border post, which combines the traditional two stops for border processing into one, while consolidating other border control functions.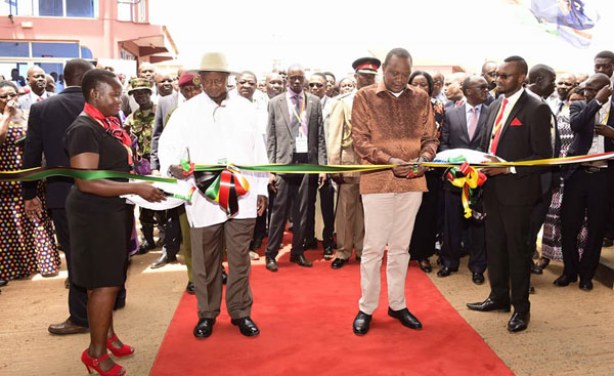 Ugandan President Yoweri Museveni and his Kenyan counterpart Uhuru Kenyatta open the one-stop border post at Busia.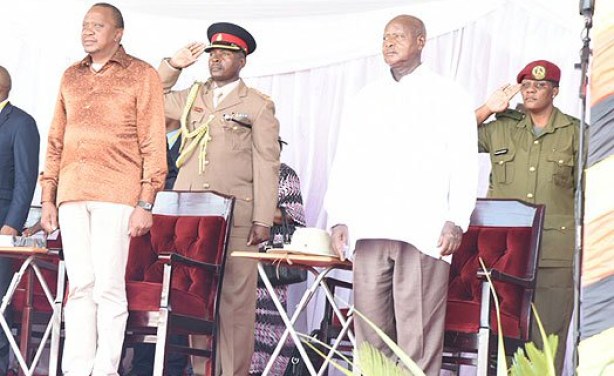 President Uhuru Kenyatta with Uganda President Yoweri Museveni at the commissioning of the Busia one-stop border shop on February 24, 2018.
InFocus
President Yoweri Museveni of Uganda and John Pombe Magufuli of Tanzania have inaugurated the Mutukula One Stop Border Post. They also laid the cross-border stone for the ... Read more »