Why Kenya's Political Crisis Should Be a U.S. Concern
As Kenya slides towards political chaos and possible inter-communal violence - or towards authoritarian crackdown - the U.S. government and the international community should be concerned. Two former U.S. ambassadors to Kenya issue a call to action.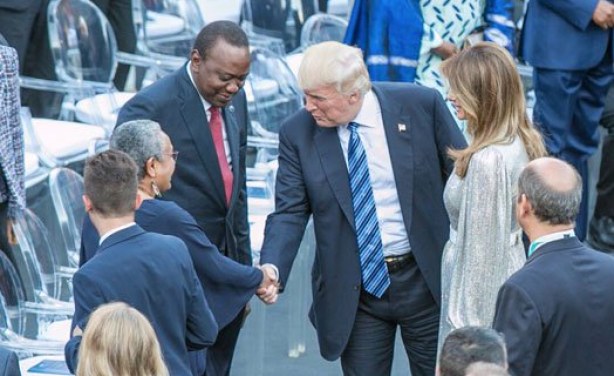 President Trump greets Kenya's First Lady Margaret Kenyatta at the 43rd G7 Summit in Italy.
InFocus
The United States has accused the government of intimidating and restricting the media. This follows the closure of three major TV stations for the the live broadcast of the ... Read more »

The U.S. State Department and the EU have emphasised that all leaders and the government should obey the Kenyan Constitution and the rule of law. A statement issued by the U.S. ... Read more »

The National Super Alliance leader Raila Odinga has accused envoys of serving selfish interests after they endorsed President Uhuru Kenyatta's victory in 2017 elections. He was ... Read more »