Making the Right Moves a Challenge for South Africa's New Cabinet
President Cyril Ramaphosa's Cabinet reshuffle has seen the return of Nhlanla Nene as finance minister and Pravin Gordhan as public enterprises minister. The two ministers were fired by former president Jacob Zuma and appears to provide a strong anchor to the new government, restoring investor confidence. Other ministers who failed in their previous portfolios and who have been linked to corruption are still there. Time will tell whether this new team will be successful but as the president himself said, it is a "transitional cabinet".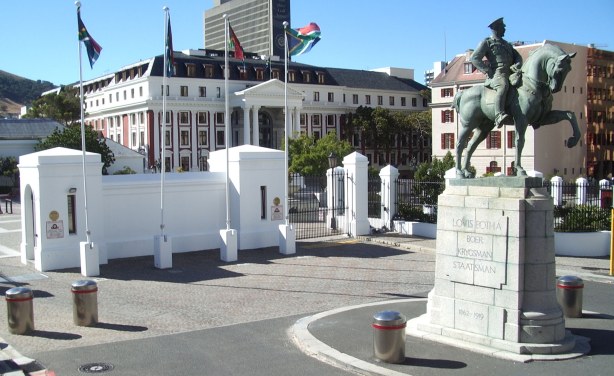 The National Assembly building of Parliament in Cape Town.
South Africa: South Africa - Ramaphosa Administration Lacks a Long-Term Perspective

The Conversation Africa, 27 February 2018

South African president Cyril Ramaphosa's state of the nation address and the budget speech delivered by Finance Minister Malusi Gigaba - who was removed from the job less than a… Read more »

South Africa: Free At Last, Free At Last, Thank God Almighty, We Are Free At Last

Daily Maverick, 28 February 2018

Mission accomplished. The Zuma era came to an end on Valentine's Day 2018 and the last vestiges of his "State Capture" buddies are being shown the door by President Cyril… Read more »

South Africa: Cabinet Reshuffle - Gugile Nkwinti Inherits a Water Department That May Tip SA Into Chaos

Daily Maverick, 28 February 2018

Three South African provinces are currently experiencing extreme drought, and most major metropolitan areas are facing water restrictions. Water may not be as sexy as land, but it… Read more »

South Africa: Ramaphosa's New Cabinet - a Team That Will Help Him Assert His Authority

The Conversation Africa, 27 February 2018

South Africa's new president, Cyril Ramaphosa, has announced his Cabinet. As widely expected, he either fired or demoted almost all cabinet ministers implicated in corruption or… Read more »