Nairobi Governor Makes Sweeping Changes to Cabinet
Analysts say Governor Mike Sonko made changes to his cabinet to assert his authority after a run in with his deputy Polycarp Igathe who resigned in January.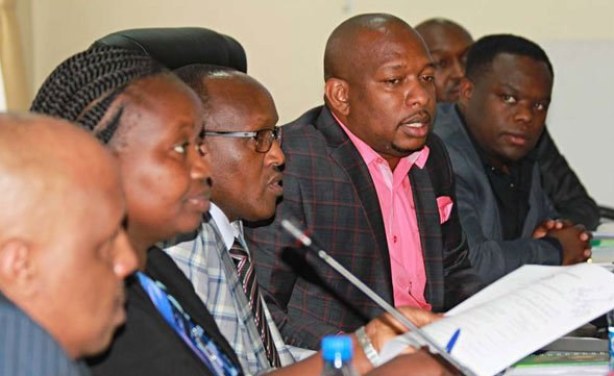 Nairobi Governor Mike Mbuvi Sonko in a meeting with some of his executives. Several of them were moved in a February 27 reshuffle.
InFocus
Director of operations at Nairobi City Inspectorate Department Peter Mbaya says the cleaning is necessitated by the upsurge in the number of hawkers in the city streets, increased ... Read more »

Nairobi Governor Mike Sonko's task team whose mandate it is to prevent land grabbing and to repossess county land that landed in private ownership, has repossessed land occupied by ... Read more »

Nightclub disc jockeys are appealing to police to end their arrests for noise pollution, which authorities say are in violation of the national environment management authority ... Read more »