U.S. Forces East Africa to Backtrack on Second-Hand Clothing Ban
The East African Community has backed down on their announcement that from 2019, second-hand clothes will be banned from their markets. The U.S. claims that the ban violates the African Growth and Opportunity Act, which aims to expand trade and investment on the continent.
East Africa: East Africa Pushes Second-Hand Clothing Ban

Deutsche Welle, 26 February 2018

Uganda, Tanzania and Rwanda plan to ban all imports of second-hand clothing in order to strengthen their textile industry. But with the US threatening consequences, EAC leaders… Read more »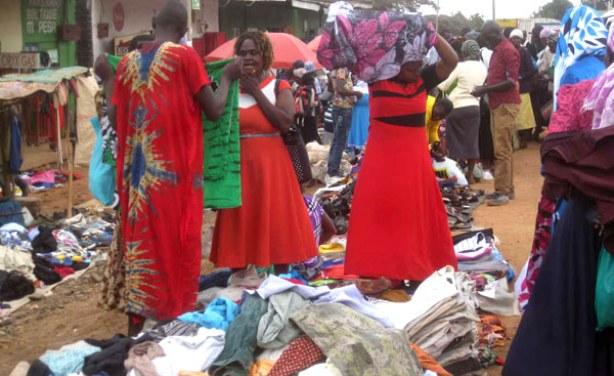 Traders sell second-hand clothes at an open air market in Kenya.
InFocus
Rwanda has defiantly said it will proceed with the planned phase-out of importation of second-hand clothes despite the threats that it could lead to a review of eligibility to ... Read more »

Tanzania, Uganda and Rwanda risk losing access to the American market through the African Growth and Opportunity Act (Agoa) following plans by the East African member states to ban ... Read more »

The country's eligibility to trade with the United States under the African Growth and Opportunity Act is under review over its stance on the importation of second-hand ... Read more »