Nigerian Senate Blames Ministers for 2018 Budget Delay
The Senate has threatened to take action against those government agencies who refused to either submit details of their 2018 budget proposal, or their amendments, as requested by Senate committees. A one-week deadline was issued on February 14 for the proposals but to date, the request has largely been ignored.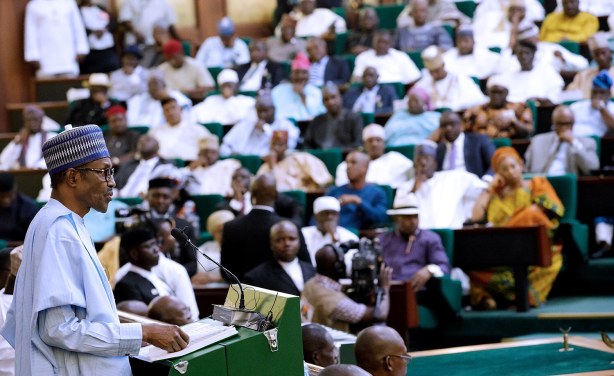 President Muhammadu Buhari presents 2018 national budget.
InFocus
Efforts by the executive to get the legislature to pass the 2018 Appropriation Bill before the end of the year has suffered a setback at the Senate. The defeat followed arguments ... Read more »