Fresh Hope For Kenya's Post Poll Victims a Decade Later
In a petition filed by victims of the 2007 post elections violence in the Rift Valley and western Kenya regions, the government has been blamed for not making any arrests or prosecuting police. Over 1,000 people were killed and hundreds more displaced, following claims by Raila Odinga that outgoing president Mwai Kibaki had rigged the 2007 vote.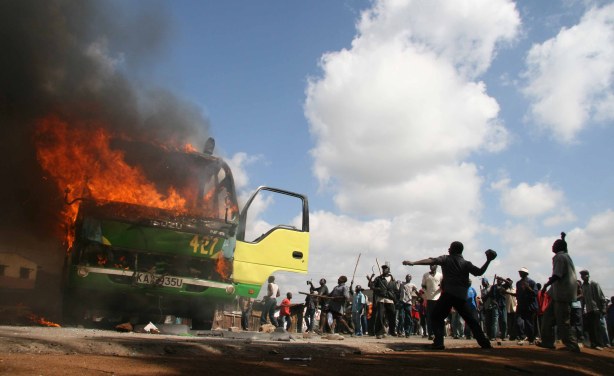 Post-election violence in early 2008 (file photo).