Nigerian Bomber Henry Okah to Challenge Conviction For Terrorism
Henry Okah, leader of the Movement for the Emancipation of the Niger Delta has rejected the dismissal of his appeal by the Constitutional Court of South Africa, where he had been convicted on terrorism charges. He has instructed his lawyers to seek redress at the International Court of Justice. Okah has also accused the South African government of maltreating him.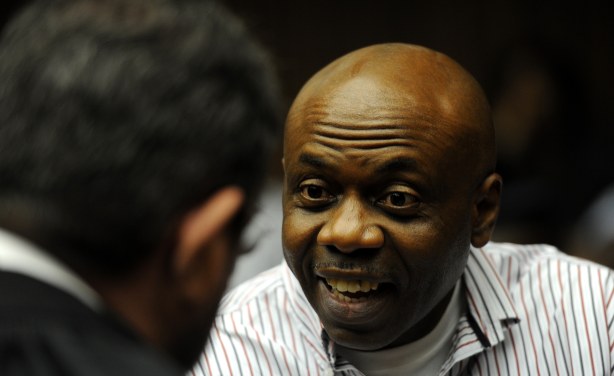 Nigerian Henry Okah, found guilty of masterminding two car bomb blasts in Abuja, Nigeria, speaks to his legal representative at the High Court in Johannesburg, South Africa (file photo).
InFocus
The 24-year prison sentence imposed on Henry Okah, of the Movement for the Emancipation of the Niger Delta, has been reinstated by South Africa's highest court. Judges found South ... Read more »