Ugandan Security Minister Apologises As Kidnapped Woman is Buried
Security Minister Henry Tumukunde apologised to mourners at Susan Magara's funeral for the failure by authorities to rescue her. Magara was kidnapped in Kampala on February 7 and her body was found 21 days later. "We plead guilty in this particular case because security could have saved the life of Susan," Tumukunde said.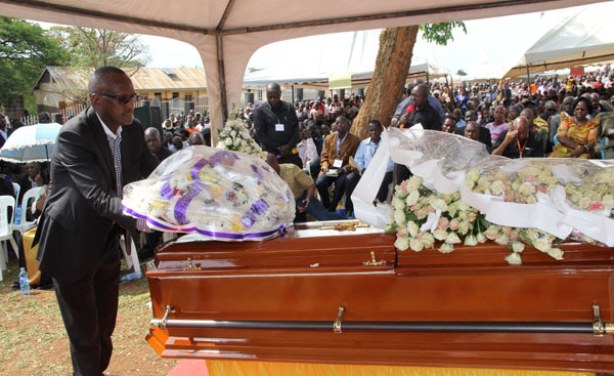 Security minister Henry Tumukunde lays a wreath on Susan Magara's casket. He represented President Yoweri Museveni.
InFocus
In a case that has gripped Kampala, the body of 28-year-old Susan Magara who was kidnapped three weeks ago has been found. "She was gruesomely murdered by yet-to-be identified ... Read more »